The Futa Pill
Lovely Talia Mint loves satisfying her sexual needs, dont we all? She has no problems masturbating at any point she decides, wherever it is. Her pussy is receiving intense stimulation all the time but she is getting bored with it. She needs something new, something that will make her feel the excitement and orgasm more. She wants to take it to the next level. Talia is ready to go through with it.
She swallows a pill that she received in a gift box. That pill was supposedly going to give her a big cock between her legs. She fell asleep and as she woke up she was stunned. She had a cock, a throbbing cock in her pants and she was more than eager to play with it. Looking at it with amazement she starts touching herself through the dress. She is ready to experience a new thing and she wanted to enjoy it to the fullest.
She takes off her black dress, revealing her small and perky titties. The moment she stripped it completely and saw her big cock she was extremely happy. Her dream came true and finally, she was able to give herself a handjob. It was better than she expected and the sensation she was feeling was something that she could not describe with words. She played with it, speeding up, slowing down, grabbing her balls, all while moaning loudly.
She is standing up, her legs are shaking with excitement. She loves every inch of it as she is grabbing her shaved balls. Finally, she had to lay down to give herself the best experience. She can go faster now with her legs spread apart. She is moaning with pleasure and can't wait to spray herself. The fact that her dream came true, makes the whole experience even better.
Starring:
Talia Mint
Duration:
7:17
Resolution:
1920x1080
Format:
mp4
Size:
381.01 MB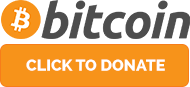 Popular search terms for shemales Talia Mint Onlyfans Leaks :